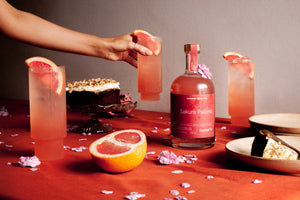 Launched in April 2020, Lockdown Liquor is an award-winning premium blended cocktail company. Our blends are crafted by expert mixologists using the best quality ingredients resulting in unique and great tasting cocktails.
Introducing Sakura Paloma in partnership with Everleaf
In celebration of Japan's Cherry Blossom season, we have collaborated with Everleaf to produce a limited edition non-alcoholic cocktail encapsulating the world famous spring season.
Discover Easy Liquor, our canned cocktails made with real spirit
Easy Liquor delivers canned cocktails with real spirit in a bold, refreshing and premium way that lets you take the experience wherever you go.
As seen in